Robert Eisenstadt's
Antique Gambling Chips & Gambling Memorabilia Web Site

OLD SHEET MUSIC COVERS WITH GAMBLING/PLAYING CARD IMAGES
(I collect these things; not for sale)
(Here is a link to SHEET MUSIC COVER ART HISTORY )
Note: I collect and buy Sheet Music with gambling and playing card images.
I can email or snail mail you a list of the approximately 90 pieces I own,
thus letting you know what I need.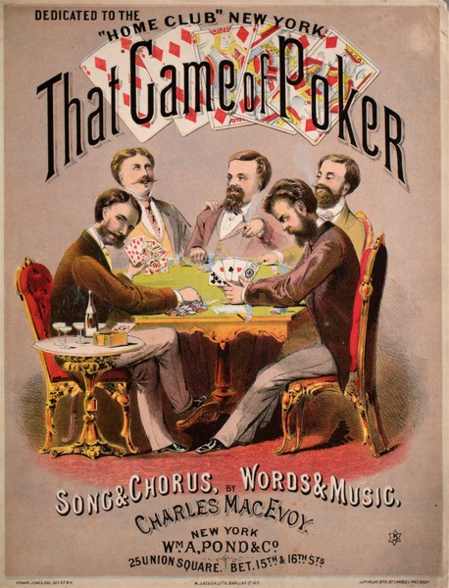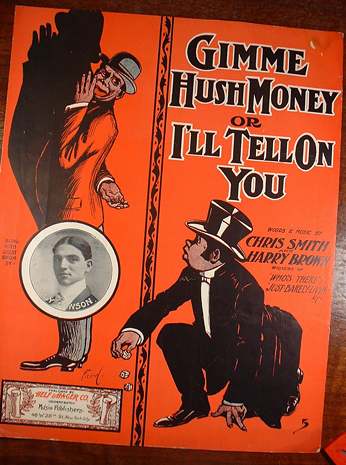 Below are some of the song sheets from my collection. In this one, note the dandy caught with three dice. Copyright 1905.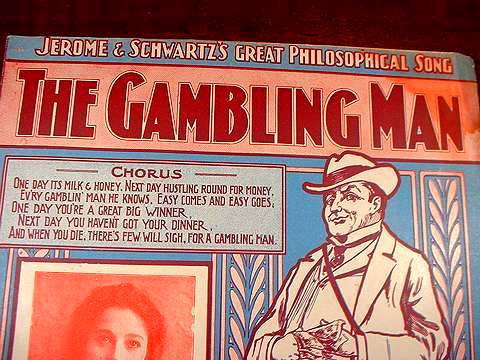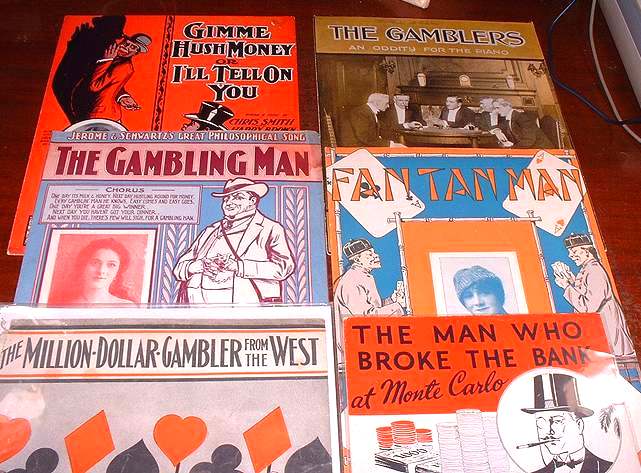 clockwise from upper left:
¶ Gimme Hush Money, copyright 1905.
¶ The Gamblers, 1911
¶ Fan Tan Man, 1916
¶ The Man Who Broke the Bank, 1935
¶ Million-Dollar, 1913
¶ The Gambling Man, 1902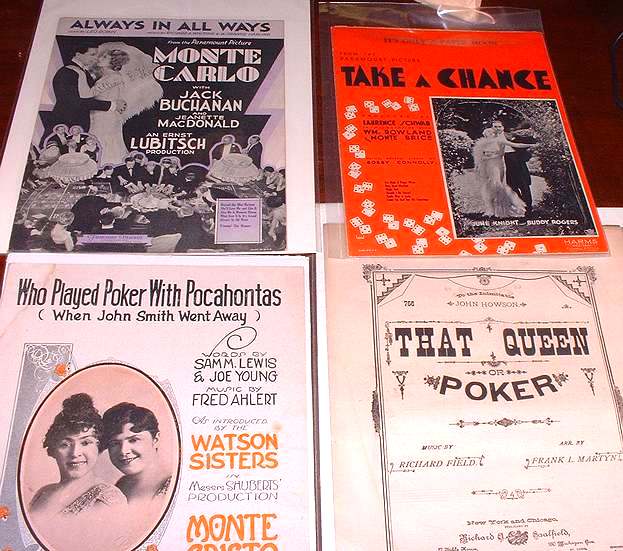 "That Queen or Poker" is my oldest one -- copyright 1883. The Pocahontas one is 1919.

Three with a named playing card in the title.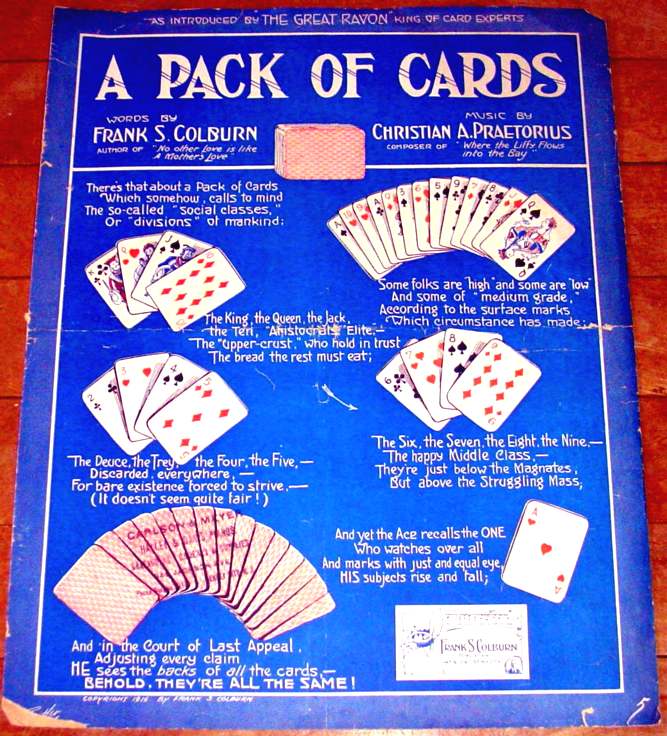 1916 sheet music. Interesting poker-related lyrics -- about rank of social classes, hints of progressive socialism and equality, discarding low cards in draw poker, playing-card faces and backs, and religion and judgement day. (I don't own this sheet music.) Here are the lyrics:

There's that about a Pack of Cards
Which somehow calls to mind
The so-called "social classes,"
Or "divisions" of mankind;

Some folks are "high" and some are "low"
And some of "medium grade,"
According to the surface marks
Which circumstance has made;

The King, the Queen, the Jack,
the Ten, "Aristocrats" Elite --
The "Upper crust," who hold in trust
The bread the rest must eat;

The Six, the Seven, the Eight, the Nine, --
The happy Middle Class, --
They're just below the Magnates,
But above the Struggling Mass;

The Deuce, the Trey, the Four, the Five, --
Discarded everywhere, --
For bare existence forced to strive, --
(It doesn't seem quite fair!)

And yet the Ace recalls the ONE
Who watches over all
And marks with just and equal eye,
HIS subjects rise and fall;

And in the Court of Last Appeal,
Adjusting every claim
He sees the backs of all the cards, --
BEHOLD, THEY'RE ALL THE SAME!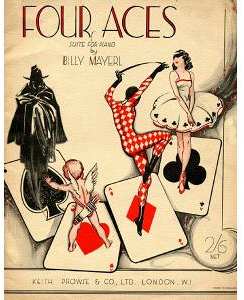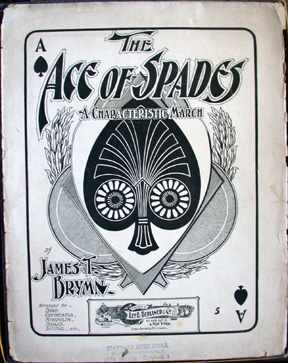 "The Ace Of Spades" 1900 Instrumental March By Black Composer James T.Brymn. Not mine; it went for about $103 on eBay in Oct. 2005.



Home Page: ordering info.,policies (satisfaction guaranteed, etc.), e-mail, etc.
Site Map