Home Page: ordering info.,policies (satisfaction guaranteed, etc.), e-mail, etc.
Site Map
Robert Eisenstadt's
Antique Gambling Chips & Gambling Memorabilia Web Site
IVORY CHIPS IN TAPERED RACK IN OAK CHEST WITH STERLING SILVER TRIM
The silver name plate on top of the polished oak chest says, "B B McG 1899." I was told it was given as a gift to an old Civil War general. The chip rack inside the box is tapered (pyramid-shaped) as you can see from the first picture. I should have taken a separate picture of the tapered rack, but too lazy. Excellent condition; there is no dent in the front of the chest (just reflection).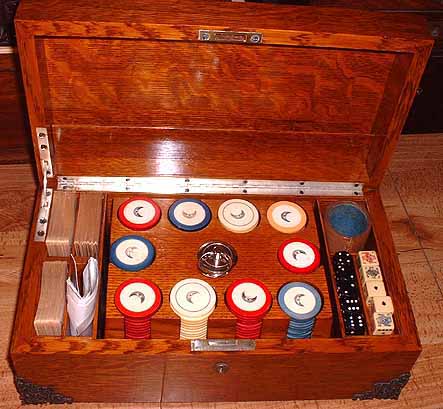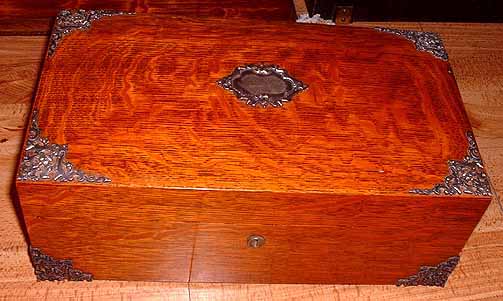 Home Page: ordering info.,policies (satisfaction guaranteed, etc.), e-mail, etc.
Site Map