Home Page: ordering info.,policies (satisfaction guaranteed, etc.), e-mail, etc.
Site Map
Robert Eisenstadt's
Antique Gambling Chips & Gambling Memorabilia Web Site
GREAT OAK RACK WITH LEGS AND CHESTNUT RACK WITH BRITISH ISLE SEALS
Two great racks;
Oak rack with wooden feet! Lovely. I bought this at a house sale. A woman I met at a flea market had me attend the house sale.
The dark rack is supposedly made of chestnut and has a gothic/deco look. On it are carved the seals of some of the divisions of the British Isles -- on the top is the English seal with the Tudor Rose. On the front left is the Scotland Thisle and on the front right is the Irish Shamrock.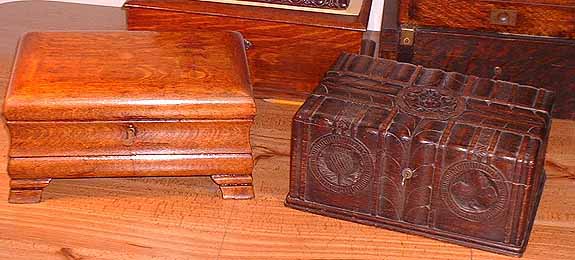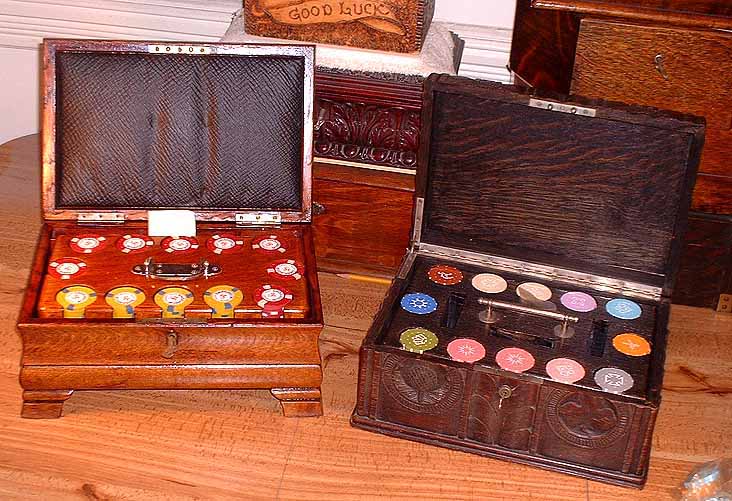 Home Page: ordering info.,policies (satisfaction guaranteed, etc.), e-mail, etc.
Site Map