Robert Eisenstadt's
Antique Gambling Chips & Gambling Memorabilia Web Site
Home Page: ordering info.,policies (satisfaction guaranteed, etc.), e-mail, etc.
Site Map
FERGUSON AND BROS. 16-HOLE 400-CHIP CAPACITY MAHOGANY ALL-WOOD CAROUSEL, C. 1925
This is a classic rack. It is shown in my
1925 Ferguson Bros. Mfg. Co, Hoboken NJ, Humidor and Poker Chip catalog where they show it in
200-capacity (8 holes) and 300-chip capacity (12 holes size). I often see this in
the 200 size, very rarely in the 300 size, but have never seen it in
the 400 size (16 holes)! It is all-wood (even the handle, and especially the cover.
Usually they are found broken (it is rather fragile, especially the wood cover). The one thing that is not wood is the ball bearings that help it rotate.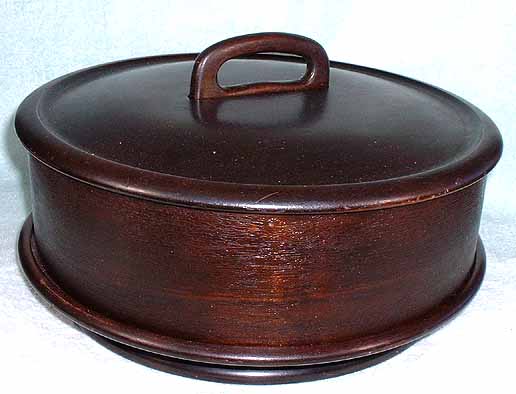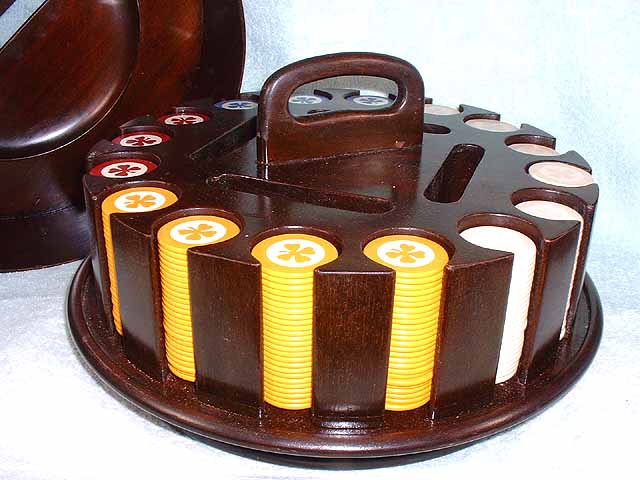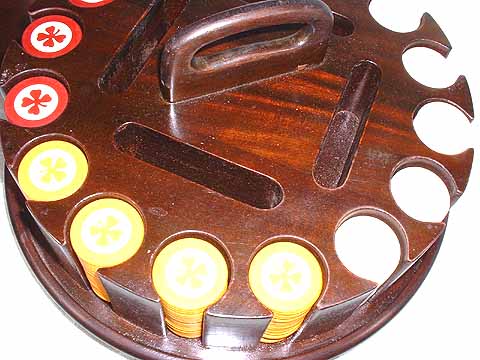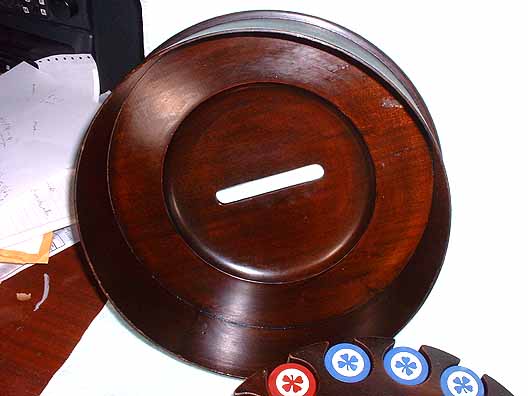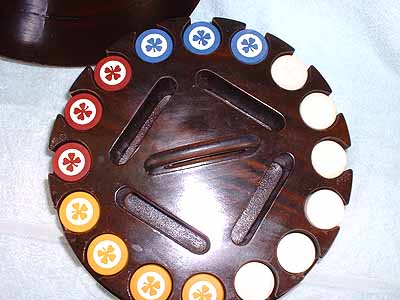 Home Page: ordering info.,policies (satisfaction guaranteed, etc.), e-mail, etc.
Site Map