Robert Eisenstadt's
Antique Gambling Chips & Gambling Memorabilia Web Site
Home Page: ordering info.,policies (satisfaction guaranteed, etc.), e-mail, etc.
Site Map



ROYAL FLUSH RACK
METAL CHIPS: ENAMEL, HOLED, SERRATED
EARLY 20TH CENTURY



This rack is rather rare -- they hardly ever show up on eBay. Individual chips have never been offered on eBay, to my knowledge. And the yellow chips are virtually unheard of -- I don't know anyone else who has them; I have no dupes of the yellow ones, but can sell the other three colors for $5.00 each. The chips are a little over one inch diameter. The enamel concentric design is on both sides of the chips. The chips are serrated, 1-1/16" diameter, holes are some 3/8" diameter.

This set is pictured on page 49 of Dale Seymour's "Antique Gambling Chips; Revised Edition," and one of the chips is pictured on page 360. The inside top of the lid has a celluloid label that says "Royal Flush, D.R. Patent." I am not sure of the age of the set, but it must be early 20th century.

The rack stands on four little well-carved wood knobs as feet. Incidentally, a neat feature is that each of the six columns of three pegs slides out of the rack via its own tongue and groove track. Thus you can easily have six separate mini chip racks! Another larger model of this rack has seven columns (21 peg posts).

The rack in my personal collection is shown in the last two rack pictures below (the other rack has been sold to Skip Harouff of Las Vegas). Note that I have a stack of yellow chips in my rack. I also have three rare enamel chips that have the four card suits as part of the design, not the concentric circle. Eric Kronenberg also collects these Royal Flush racks and enamel chips.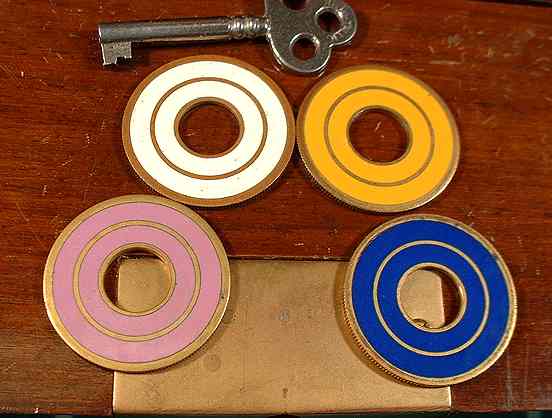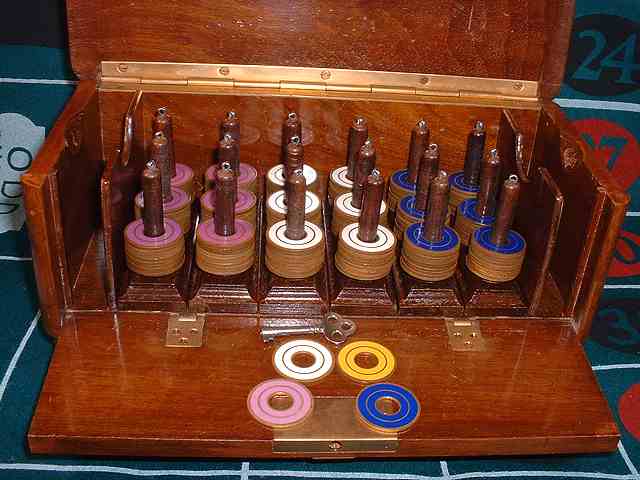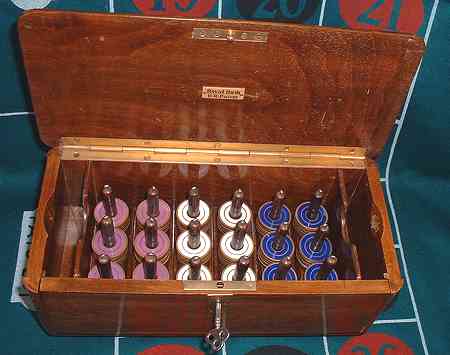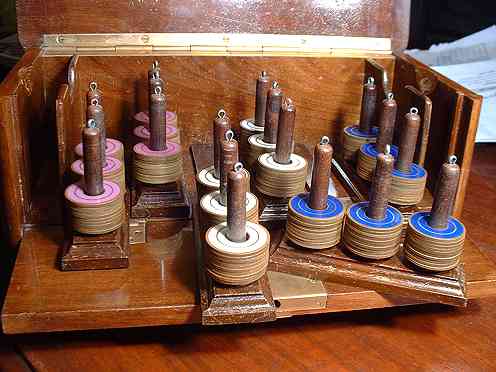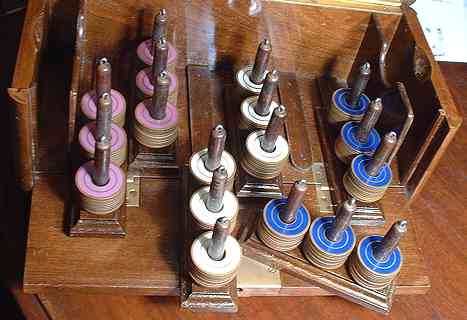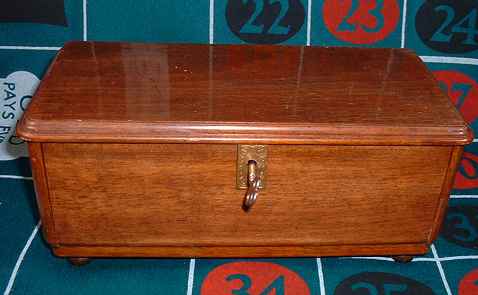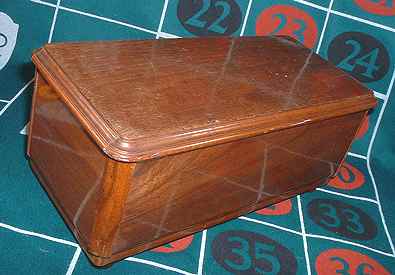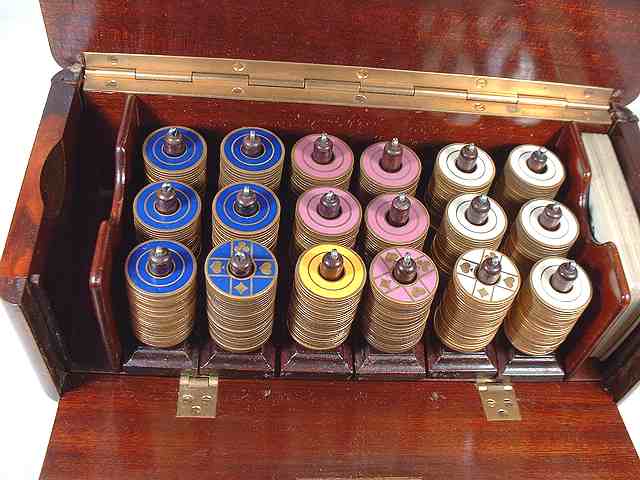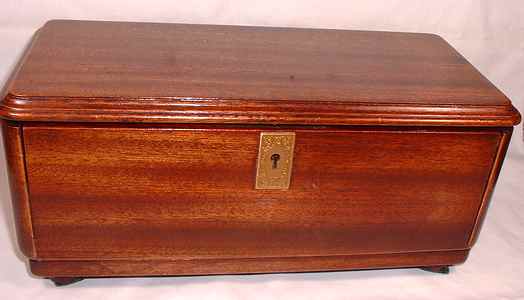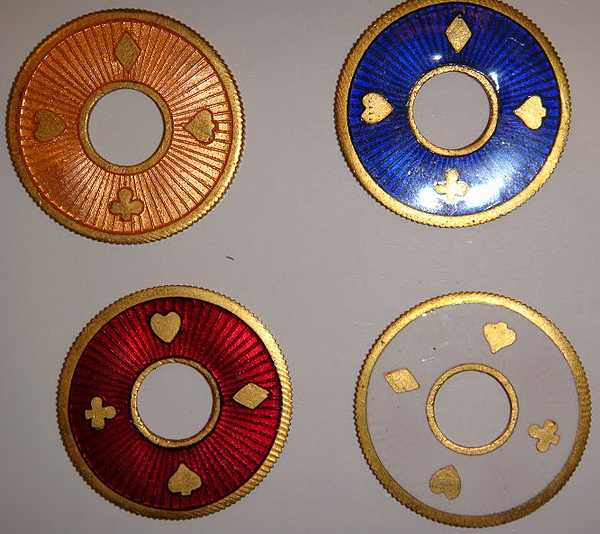 In November 2010 someone sent me pictures of these, which must be another design of chips for this rack.
He had 167 of these chips in this design.




Not mine.




Continue to "Josephine" ivory chip set and rack...............................

Home Page: ordering info.,policies (satisfaction guaranteed, etc.), e-mail, etc.
Site Map


© 2000, 2010 by Robert Eisenstadt
all rights reserved