Home Page: ordering info.,policies (satisfaction guaranteed, etc.), e-mail, etc.
Site Map
Robert Eisenstadt's
Antique Gambling Chips & Gambling Memorabilia Web Site
100 MOTHER-OF-PEARL CHIPS IN CATALIN RACK
This was a memorable deal, one that does not occur too often. I bought this set just the way you see it, from a dealer who had a lot of catalin items. I paid just $100 for the set. Apparently, the dealer thought the chips were plastic. The unusual rack alone is worth the $100. The chips are all 1-3/8."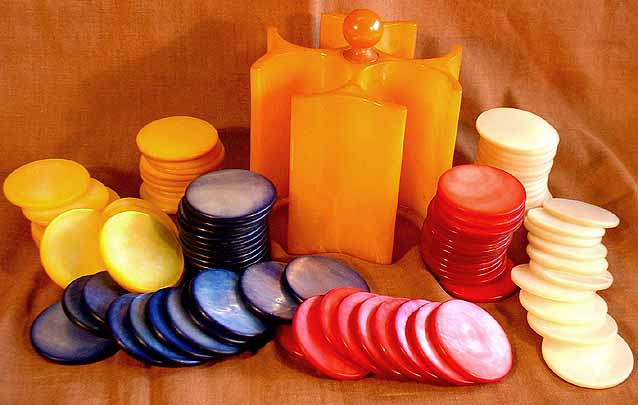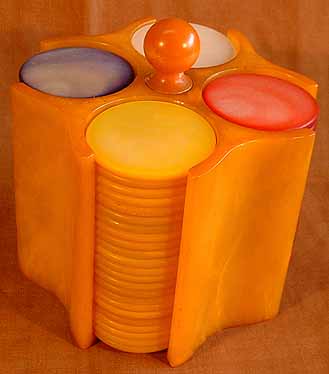 Home Page: ordering info.,policies (satisfaction guaranteed, etc.), e-mail, etc.
Site Map